Ms Ebru Timtik, who died after hunger strike on 28 August, and Mr Aytaç Ünsal, are both members of the People's Law Association who acted in many community cases.
This included that of the Soma mining disaster — an industrial accident in which 301 miners died — and that of Berkin Elvan, a 14-year-old Kurdish boy who lost his life after being shot on his head with a tear gas canister fired by  police during the 2013 Gezi Park protests in Istanbul.
Timtik and Ünsal were accused of being part of a terrorist organisation along with other lawyers, under Turkey's sweeping anti-terrorism laws which are increasingly used on public prosecutors.
The judiciary accused them of being engaged in defense of leftist activists and supporting the Marxist-Leninist organisation Dhkp-c, classified as "terrorist".
Timtik was sentenced to 13-and-a-half years in prison and fellow hunger striker Ünsal was jailed for 10 years following a deeply flawed and highly politicised trial in March 2019. They demanded a fair trial, maintaining that their convictions were based on evidence supplied by anonymous witnesses and an unreliable state informant. The defense lawyers stated that they are on the side of the oppressed class, which is subjected to injustice. They claimed that the convictions were a farce of justice under political pressure.
In July, Ünsal and Timtik had been forcibly transferred to several hospitals, whilst remaining in detention conditions.
Aytaç Ünsal was asked to be released with a letter sent from the 16th Criminal Chamber of the Supreme Court of Appeals to the Bakırköy Chief Public Prosecutor's Office. On 3 September, The 16th Criminal Chamber of the Supreme Court of Appeals decided to stop the execution until their recovery in accordance with Article 16/2 of the Law no.5275. It was understood that 32-year-old Ünsal's stay in prison conditions would be life-threatening, and that if he was not convicted or detained for other crimes, he should write a letter to ensure his immediate release.
The lawyer Aytaç Ünsal, who was released under strict law conditions said, "It was done by all of you, with your love and ownership. I love you all. We will win."
After Timtik's death, now the judges ruled that Ünsal should be "released immediately" in light of the "danger that being in prison poses to his life".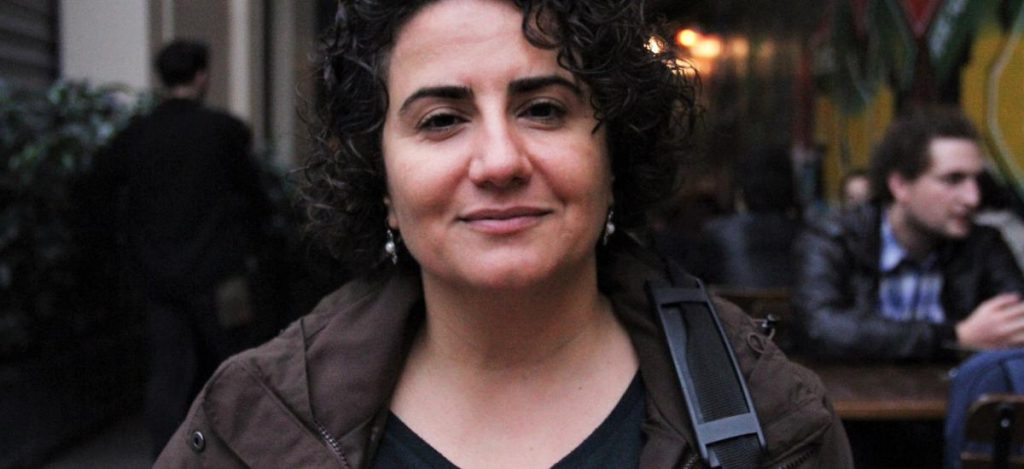 Ebru Timtik
This rule regrettably was not effective for Timtik. Noticeable is that the decision of the Supreme Court came in conjunction with the President of the European Court of Human Rights Robert Spano's visit to Turkey. He was also criticised for being insensitive to human rights violations in Turkey.
Details of the Proceedings.
The impartiality and independence of the proceedings has been rigorously questioned by lawyers and the public throughout these months. The judges who primarily ordered the release of the Timtik and Ünsal from pre- trial detention were removed from the case, and the released lawyers were re-arrested. Witness identities were kept anonymous and they testified remotely by video, their identity is unknown; so that this also prevented the defense from being able to effectively examine the witnesses. After challenging the Chief Justice on the grounds of lack of impartiality, the lawyers' requests for recusal of the bench were repeatedly rejected by the court, and their unjust treatment continued.
International Opinion.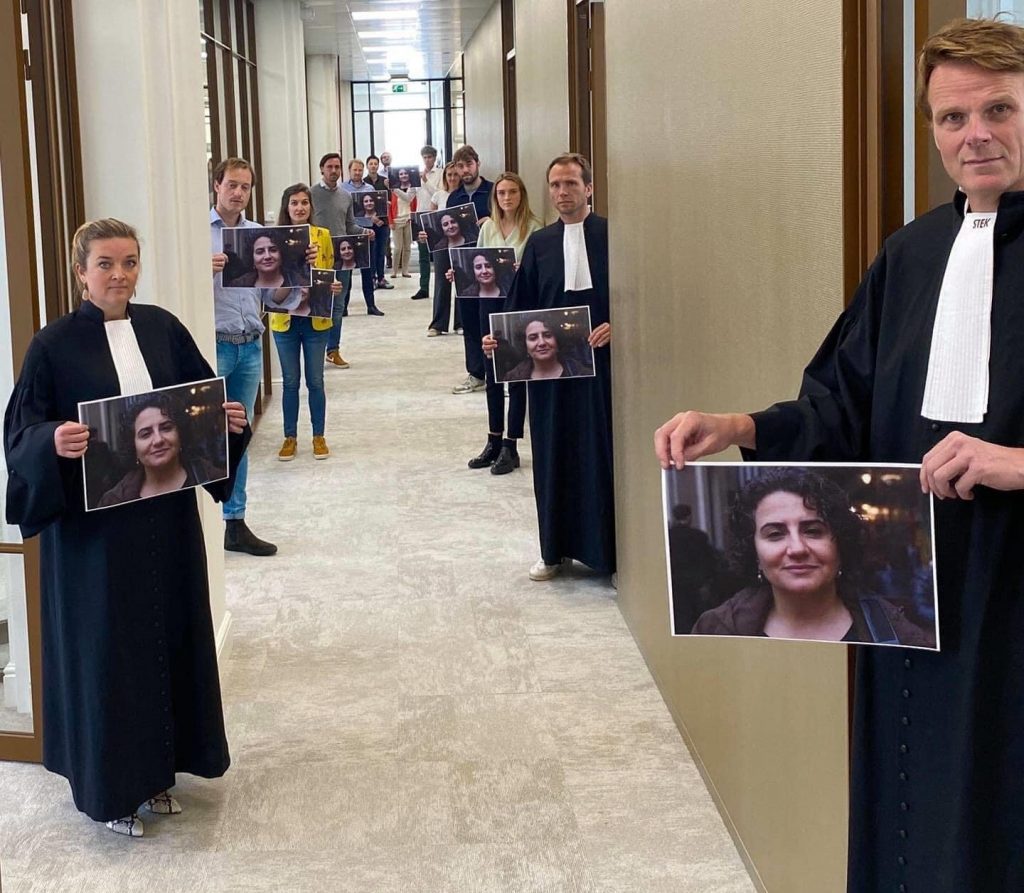 After the death of Ebru Timtik, many mobilised in solidarity for her cause. The death of Ebru Timtik has aroused strong indignation and emotion in Turkey and abroad, with accusations against the ruling power of having ignored to the extreme the demands of the peaceful protest of the lawyers, who denounced political convictions and demanded a review of their cases.
DiEM25 Turkey members also participated in these protests with online announcements.
However, the political conditions in Turkey prevented people from taking more effective actions. Unfortunately, even the opposition parties could not make the necessary interventions. The political agenda and the repressive regime prevent a positive resolution of such injustice.
Declarations to denounce the injustice from international institutions.
The Dutch League for Human Rights, Council of Bars and Law Societies of Europe European Bars Federation, European Bars Federation Human Rights Commission, Avocat.e.s Européennes Démocrates / European Democratic Lawyers,The Defence of the Defence Commission of the Barcelona Bar Association International Association of Democratic Lawyers, Lyon Bar Association Asociación Americana de Juristas, Lawyers' Rights Watch Canada, The International Legal Intervention Group, Confederation of Lawyers of Asia and the Pacific Nepal Lawyers Association, European Criminal Bar Association, Norwegian Bar Association, European Association of Lawyers, National Union of Peoples' Lawyers, The Hellenic Union of Progressive Lawyers, European Association of Lawyers for Democracy & World Human Rights, Rotterdam Bar Association ,Arab Lawyers Association, Defense Sans Frontiere-Avocats Solidaires (DSF-AS) Osservatorio UCPI Avvocati Minacciati
In memoriam:
In April 2020 three members of Group Yorum, the famous activist music group, Helin Bölek, Mustafa Koçak  and İbrahim Gökçek died after hunger strikes.
Beral Madra is a member of DiEM25's Coordinating Collective.
Photo Sources: Ahval and ANFNEWS.
Möchtest du über die Aktionen von DiEM25 informiert werden? Registriere dich hier